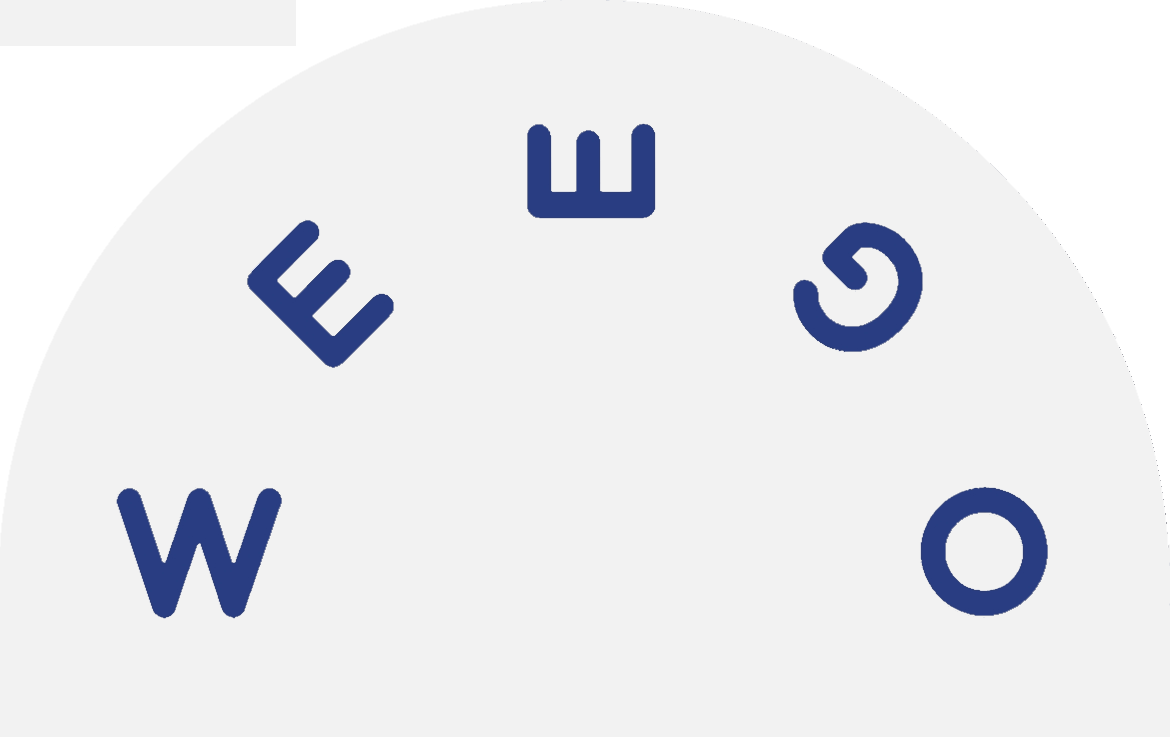 When can I start carrying my baby in a Baby Carrier?
You can start carrying in the Weego Baby Carrier from the first day on, as long as your baby weighs at least 2.800 g (6lbs). If your baby weighs less, use the Weego Preemie Baby Carrier starting at a weight of 1.800g (4 lbs).
Wie lange kann ich mein Baby tragen?
With newborns you should start with 10-20 minute periods and see how you and your baby feel. Gradually extend the time.
Bis zu welchem Alter und Gewicht kann ich mein Baby im Weego ORIGINAL tragen?
There is no strict age limit. You can carry your baby as long as your baby is happy in the Weego and not too heavy for you. Usually this is up to 24 months in the Weego ORIGINAL and 5 - 6 months in the Weego TWIN. The Weego carriers are tested up to a weight of 15 kg (25 lbs).
Kann das Tragen in einem Babytragesack meinem Baby schaden?
Yes, but only carrying in a bad baby carrier! It is essential for a good baby carrier to guarantee the following: Head and back of your baby have to be properly supported especially before it can hold its head up unassisted; Your baby must sit in the "human position" (spread and bent legs); Your baby must not sit in the baby carrier with a hollow back; The material must not cut into baby's arms or legs. Unfortunately only very few baby carriers fulfil all these requirements. With over 50 years of experience behind it, the Weego passes all the requirements. The special double-pouch-construction with an inner and a separate outer pouch ensures that your baby always sits comfortably and securely and that its head, neck and back are supported and that their hips and legs are always in the optimal position for healthy development.
Ist es möglich, dass mein Baby nicht getragen werden will?
Yes it is possible but extremely rare! Most babies love to be carried. And the earlier you start carrying your baby, the easier time you will have. However, if your baby does not like to be in the Weego from the beginning, do not give up immediately. Continue carrying even if it is fussy and try to calm it by moving rhythmically. Also, babies that are carried in a Weego for the first time when they are six to nine months old often get used to the Weego after a few tries and then like it.
Mein Baby wird mir nach kurzer Zeit zu schwer - was kann ich tun?
If you started carrying your baby quite late and your baby already was quite heavy at that time, you do not have the training and the muscles that a mother has who started right after birth. Have some patience - you can build up these muscles even if you start later. Just start carrying regularly for short time periods - only as long as it is comfortable for you - and slowly increase the carrying times.
Hilft der Weego auch bei Schreikindern und Koliken?
Yes, studies show that wearing a soft carrier soothes baby and reduces crying… particularly with colicky babies. The movements, warmth and close contact of the parent often lulls the baby to sleep and helps alleviate frustration in a new parent.
Kann ich mein Baby im Weego ORIGINAL stillen?
Yes you can! Just proceed as follows: 1. Open the comfort strap. Slightly loosen both shoulder straps; 2. Take the arm on the side you want to nurse out of the shoulder strap and fold it over towards you; 3. Lower your Baby in the Weego on the now "strapless" side so that your baby is in the right position for nursing; Nursing in this position the Weego takes some weight off your arm, which is particularly helpful when you do not have a nursing pillow handy. Like this you can nurse conveniently wherever you go. If you like to breastfeed discreetly, just open the outer pouch and pull it over babies head.
Ich habe eine andere Frage
Please contact our customer service via email info@weego.de or by phone +49 30 80109262 (german/english/french)